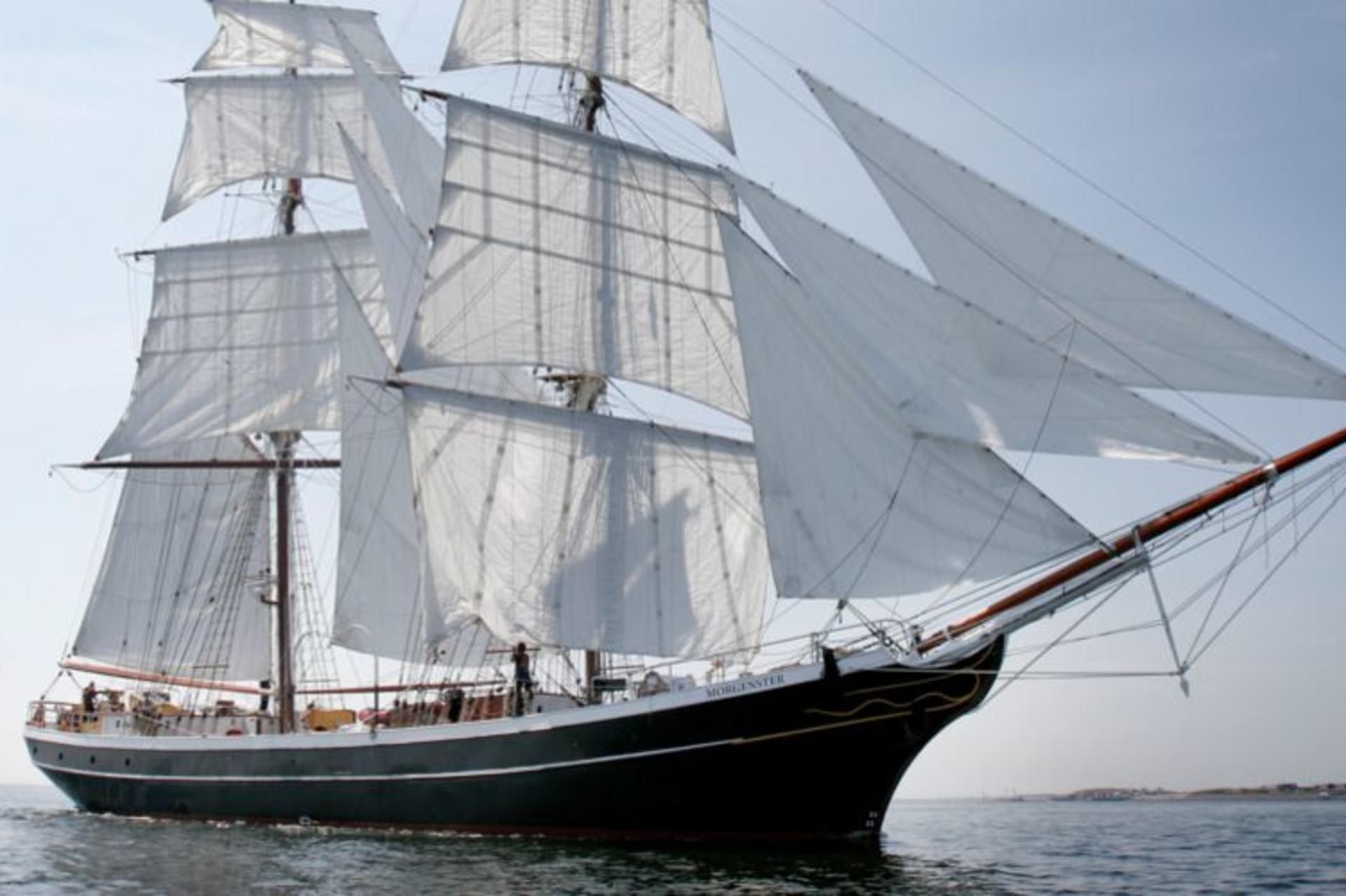 Sail-in... Again
The "de Ruyter Memorial Zeiltocht", sponsored by Scheepvaart Museum, will be organized from the different ports in the Netherlands to muster on the Medway, followed by a spectacular entrance in Chatham.
Sailing contests on the Medway for both fleets during the week. Different classes can participate.
Since the capacity of Chatham, Gillingham and Rochester is limited, sequential visits are arranged. Available berths are blocked for other events or individual ships. The French have already been sent away...
For every fleet a point of contact (POC) is available. Zeezeilschool Scheveningen has ships available for active passengers.
Fleet 1: 6/6 > 13/6 (with own ship, cruise or act passenger)
Cruise (& active passengers)
The Morgenster (background picture) and zeillogger Iris are scheduled to sail Scheveningen - Chatham vv and will be on location June 8-11. Morgenster will lead the Sail-in, with HNLMS Urania, SS G Stephenson, MV Waddenzee and three Admiralstender 890 in close formation.
Zeezeilschool Scheveningen has 4 ships available for +/- 4 active passengers.
Fleet 2: 12/6 > 18/6 (with own ship)
Situation

Four separate locations are available for berthing: alongside, on moorings, behind locks or even bottoming at low tide.
These locations are: Chatham Marina, Upnor Sailing Club, Medway Yacht Club and Gillingham Marina. Each has its own specifications which will be shared separately on request.
Jet Stream Tours will provide a shuttle-boat and boat-taxi. On land busses will routinely pass these marinas during the event.
Historic journey
Historizon organizes an "overland" journey to Chatham. See document below.
Please contact relevant POC directly for further information.